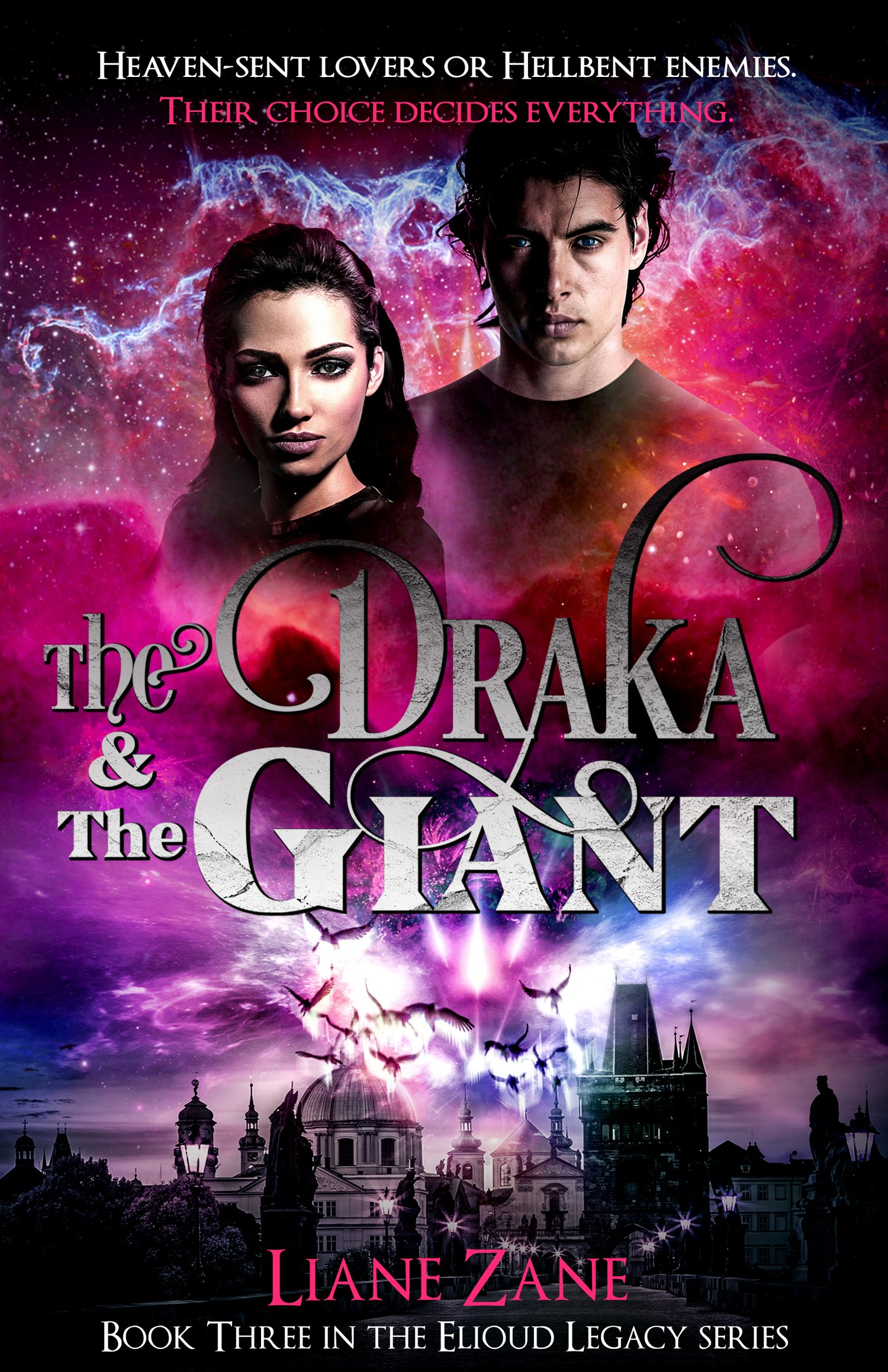 The Draka & The Giant
With supernatural stakes never higher, everything rides on her.

Three years ago, Alžběta Černá, an officer in the Czech military intelligence, learned that she's got angel blood. In fact, she's one of the Elioud, the hybrid race tasked by Archangel Michael to protect humanity. A lone wolf, Beta ignores her newfound ancestry. She suspects she's not cut out for the Elioud mission. Worse, she has to team up with András Nagy, a Hungarian Elioud warrior who drives her wild with exasperation—and desire. After András saves her life during a failed mission, Beta's entire existence is upended. And she's not the same woman she was. Something dark has descended upon her.


So she flees. From her best friends and their Elioud mates. From András, who'd given himself to the taciturn Czech, body and soul. Back to the VZ where she's sent on a years-long deep-cover assignment that subsumes her.

Heartbroken at Beta's untraceable disappearance, András becomes a stone-cold Elioud killer. Just in time to face the growing Dark angelic threat: emboldened daemonic hordes attack humans throughout Central Europe. András tracks a particularly nasty band of daemons one night to Prague where he picks up a trace of the woman he'd loved and lost—only to realize that they are now on opposite sides.